Assumption Catholic School Family Highlight – Leticia Diaz & Elisa Rodriguez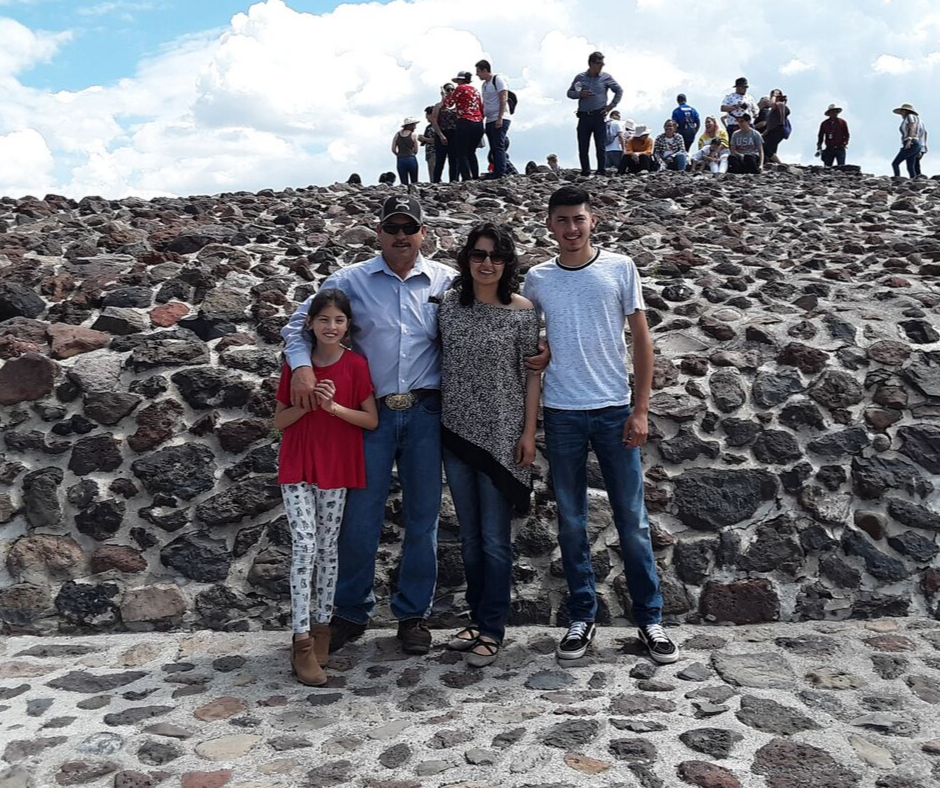 Leticia Diaz is a wife and a mother to two children who attend Catholic schools in Denver. Her oldest child attends Arrupe Jesuit High School and her youngest Elisa is entering the 5th grade at Assumption Catholic School. Elisa receives aid from Seeds of Hope to assist with the cost of her tuition.
Catholic education has been important to Leticia's family for a long time. Before moving to Denver and transferring to Assumption, Elisa attended another Catholic school in Colorado Springs. As is usually the case, Leticia says the move was hard for their family, and their kids, especially, but the community at Assumption made it easy. Elisa was able to make friends right away. She says that during summer, Elisa was excited to go back to school so she could see those friends.
Leticia emphasizes that this Catholic community is one of the things they love most about Assumption. Leticia works in the cafeteria at the school and, like everyone else there, treats the students like they're her own. The school focuses on the whole person and the faculty and staff really understand their students. One way they do this is through is weekly opportunity students have to meet with a counselor in groups. She says the time the students have to talk about what's going on inside allows them to release their anger and disappointments and not take it out on others. The family says they haven't had any experiences with bullying, something they believe sets Assumption apart from public schools.
In addition to Elisa's positive social experiences, Leticia says she loves the spiritual formation at Assumption. Elisa is a very loving girl who is always kind to people and animals. This, Leticia claims, is due in part to Assumption teaching students to love one another. Elisa is sensitive and understands the pain of others, even though she's young.
Leticia is grateful to Seeds of Hope for the assistance they receive so Elisa can attend Assumption. As a working mother, even though her husband has a full-time job, sometimes it's hard to manage. Seeds of Hope is a huge help, she says. Even more, to her, it's not just about the money…it's about helping people receive a quality education that prepares them for life.
If you'd like to help a family like Elisa's send their children to one of our Catholic schools, please visit our website at seedsofhopedenver.org/donate/ or call us at (303) 715-3127. You can make a difference in the life of our Catholic students!