Get some joy – tour a school!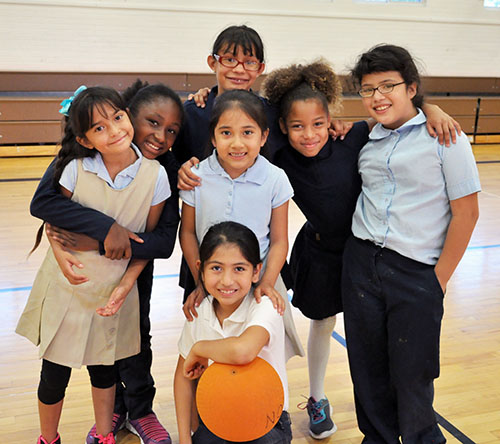 Now that the thrills and excitement of the Advent and holiday season have passed (God Bless the UPS and USPS drivers we wore out via our online shopping!), the NFL playoffs trudge on with the Broncos as bystanders, car windows need scraping because of outside temperatures and a sense of the mundane creeps back into daily life, a good dose of joy is just a little harder to find.
Luckily, we have just the cure for those "back to normal" blues – come visit one of our Catholic schools!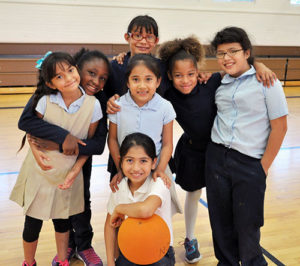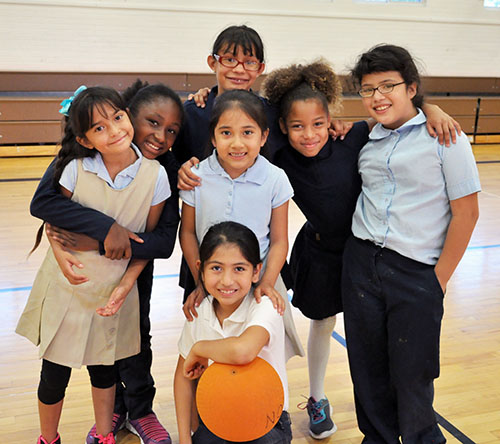 With the annual celebration of Catholic Schools Week just around the corner, we have setup a great schedule of tours at schools across the Denver Metro area, so wherever you are, there is a school tour close and convenient for you, giving you an opportunity to see the incredible faith, spirit and learning our schools generate every day. The tours will take 30-45 minutes – seeing the beautiful children and the passion our schools staffs bring to their professions is a guaranteed bolt of joy I promise will make your day better.
We are so proud of our schools, they truly are building the kingdom of heaven. I could write thousands of words about how fantastic our schools are, but words can never replace the experience of stepping inside a school for yourself and feeling the joy of knowing you are standing in the midst of wonderful things happening for young people. You will have the chance to meet school leaders, ask questions and walk the facilities.
Do yourself a favor – sign up for a school tour with me and get some joy!
To reserve a spot on a tour, check the schedule below and email me at jay.clark@seedsofhopedenver.org to let me know which tour you would like to attend. Bring a friend! To provide the best access possible and not overwhelm the schools, we have a limited number of spaces on each tour.
School Tour Schedule (Click on school name for a Google map locator):
Monday, 1/29:
10 AM: Annunciation: Located near Denver's RiNo district, just 1-1/2 blocks north of Bruce Randolph and N. Lafayette St.
1 PM: Sts. Peter and Paul: Located in Wheat Ridge, just north of 38th Ave. and Pierce St.
Tuesday, 1/30
10 AM: Holy Trinity: Located in Westminster, just off Highway 36 and Federal Blvd.
1 PM: St. Thomas More: Located in Centennial near Denver Tech Center, just north of Quebec St. and County Line Rd.
Wednesday, 1/31
10 AM: Assumption: Located north of the Denver Metro area, just north of I-76 and York St.
1 PM: St. Rose of Lima: Located near downtown Denver, just southwest of I-25 and Alameda Ave.
Thursday, 2/1
10 AM: Our Lady of Fatima: Located in Lakewood, just west of Kipling and W. 20th Ave.
1 PM:  Most Precious Blood: Located between downtown Denver and the DTC near Colorado Blvd. and Evans
Friday 2/2
10 AM: St. Pius X: Located in Aurora near I-225 and Colfax
1 PM:  St. Therese: Located in Aurora just east of Havana St. and E. 13th Ave.
I look forward to seeing you on a tour!
(Note: Executive Director Jay Clark will periodically provide observations on what is happening with Seeds of Hope. Any thoughts – and typos – in this post are owned by him alone.)