New Principal Spotlight! Mrs. Dana Ellis at St. Louis Catholic School in Louisville, CO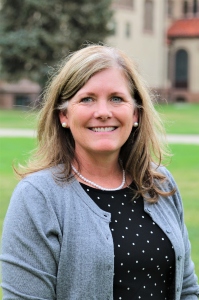 Mrs. Ellis started as the new principal of St. Louis Catholic School at the beginning of this school year. To get to know her a bit, we asked her a few questions about herself and her school — check it out!
1. Tell us a little bit about yourself!
My husband Jim and I have been married for 32 years and have three grown children. Two of our kids are married. We have two grandsons and a third grandson who will be born in November. I love running, reading, watching movies and spending time with family and friends. I was born in Virginia and moved to Golden, Colorado when I was 10. I am one of 7 children and have a very large and loud extended family, most of whom are in the greater Denver area.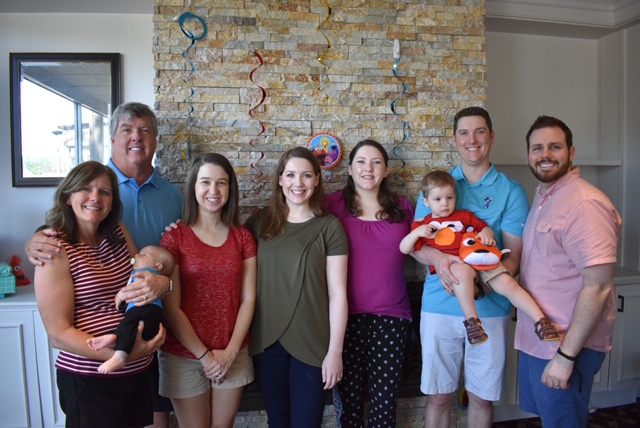 2. Where were you before becoming principal at your current school?
I was a public school principal for over 20 years. I retired from public school education in 2017 so this is my first year as a principal in the Archdiocese of Denver.
3. What has struck you or inspired you about your school? What do you think makes your school special or unique?
St. Louis is a wonderful place to learn and grow. Truly the presence of God is felt and seen in our school. I LOVE our small environment with one class for each grade. The teachers are amazing and work hard at helping every student grow. It is inspiring to watch the little things we all do for each of our children. We are truly a family!
4. What do you think is the greatest challenge your school faces?
We have added many new students this year which is amazing! As we continue to grow, we want to continue to have a small family feel. Thus, our greatest challenge will be embracing our new families, making them feel welcome, and feel that they are part of our family. We don't want to lose who we are during our period of growth.
5. What are you most looking forward to this school year?
Continuing to grow in my own faith, and serving in an environment where I can help others with their spiritual journey makes my work feel like a ministry, not a job. I LOVE being part of the St. Louis Parish and School community.
If you'd like to help support schools like St. Louis, visit seedsofhopedenver.org/donate to learn more! Also visit school.stlp.org to learn more about the school and their programs!