The mission of Seeds of Hope is to cultivate minds and hearts for Christ by striving to make a transformative Catholic education financially accessible to any family who seeks it. Since 1996, Seeds of Hope has provided 20,000 students with more than $35 million in tuition assistance.
At Seeds of Hope, we greatly appreciate every donation made to help the children we serve each year.
We could not continue our success year after year without the generosity of donors like you.
If you would like to send a check, please make payable to Seeds of Hope and send to:
Seeds of Hope
1300 S Steele St
Denver, CO 80210
For questions regarding giving, call (303) 715-3127 or email info@seedsofhopedenver.org.
Adopt-a-Student
Looking to have a direct impact with your donation? The Seed of Hope Adopt-a-Student program is for you! This program is Seeds of Hope's most popular tuition assistance program and is designed specifically for an interactive experience between the student and donor, funding students with the greatest need in our Archdiocese of Denver Catholic schools with a $3,000 scholarship. Students selected to participate in the program are hand-picked by their principals based on need and family involvement in the school. The relationships formed tend to be lasting and pay dividends on both sides. Many of our Adopt-a-Student donors recommit to supporting their student through completion of elementary school.
Come along for the transformative journey of Catholic education with one of our students. Your gift will be life changing...and the life you change may be your own!
"To see the direct impacts our gifts had with our adopted student and how she grew academically and spiritually year after year was wonderful. We knew our money was making a difference in her life, which was very rewarding."
— Adopt-a-Student donor
For questions about the Adopt-a-Student program, contact Gina Wilson at gina.wilson@seedsofhopedenver.org or (303) 715-3216.
If you prefer to mail your Adopt-a-Student donation or need a form for donor-advised giving, click the link below for a printable form.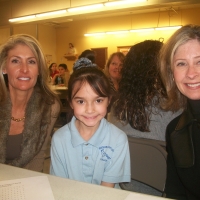 Planned Giving and Stock Donations
Planned Giving is simply planning to make a difference with a charitable gift. Planned gifts can be made with cash, but many planned gifts are made by donating assets such as stocks or real estate. Planned gifts can provide valuable tax benefits and/or lifetime income for you and your spouse or other loved one. The most common planned gifts are bequests made through your will. Other popular planned gifts include charitable trusts and charitable gift annuities. Seeds of Hope has the St. Thomas Aquinas Legacy Society to honor generous supporters who are making a planned gift to benefit our students.
Below are brief descriptions of common planned gifts:
Stock Donations
To make a donation of stock, use this form and contact Darlene Espinoza at DEspinoza@TheCatholicFoundation.com or call 303-468-9885.
Bequests
Bequests are the easiest form of charitable estate planning and enable you to name Seeds of Hope in your will.
Donor Advised Funds
The donor creates this fund for charitable purposes and receives tax benefits. The donor can then advise the fund about which charitable organizations should receive a grant from the fund.  Donor advised funds are often held by community foundations such as The Catholic Foundation.  Please contact Deacon Steve Stemper at The Catholic Foundation (303-468-9885) for more information.
Gifts of Life Insurance Plans and Retirement Accounts
These can be gifts of old or new life insurance plans or retirement accounts by naming Seeds of Hope as a beneficiary, and help guarantee a future gift to Seeds of Hope.
Life Income Gifts
Life income gifts such as gift annuities and charitable remainder trusts allow you to make a gift of cash or appreciated property to Seeds of Hope.
Real Estate Gifts
You can help us fulfill our mission by a donation of real property, either in full or with a retained life estate.
Securities
Gifts of stock – especially long-term appreciated stocks – provide benefits to Seeds of Hope while also benefiting you. To make a stock gift and transfer, contact your broker and provide them with this form from The Catholic Foundation and note the appropriate contact information thereon and appropriate steps to follow.  If requested, we will always respect a donor's request for anonymity.
Giving Advisement
The Catholic Foundation is available to advise your Catholic charitable giving.
Donate Your Vehicle
Cars for Charity assists Seeds of Hope with a complete vehicle donation program. The process is simple, free and rewards you with a tax deduction and with knowing you've made a difference in someone's life. Cars for Charity arranges for your donated vehicle to be picked up at a convenient time for you, at no charge to you and sold to gain the best price. You will receive a hassle-free tax deduction for your vehicle donation.
We accept virtually any kind of vehicle, running or not. No emissions certificate is necessary.
Cars
Trucks
Boats (must have a trailer)
Motorcycles
Planes
RVs
RV Trailers
Some farm equipment and trailers
* We don't accept vehicles that have been dismantled or had their parts removed.
** If you are outside the Metro Denver area, please call (720) 387.5124 directly to ensure we can accept the donation.
"Exceeds industry standards and outperforms most charities in its Cause."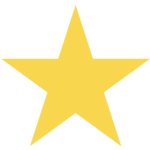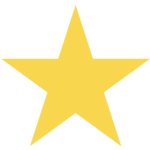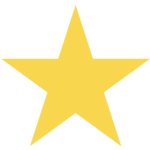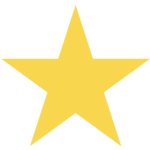 Seeds of Hope recently earned a
4-star rating (the highest possible for transparency, financial health and governance)
from Charity Navigator, the nation's largest charity evaluator.
Check out our review below!
1300 South Steele St., Denver, CO 80210