4 of 4 – Q&A with Assistant Principal of Our Lady of Loreto – Mrs. Kate Hatch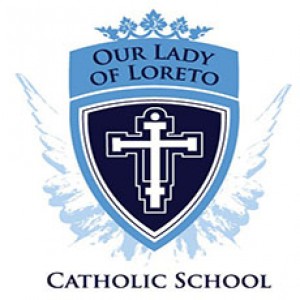 1. What are you most excited about for the 2019-2020 school year?
Two fronts offer great enthusiasm: first is the fact that our school provides a first-rate academic education that emphasizes the daily practice of our faith, character, morals, and virtue. The continued enrollment growth of our school and the new families joining Our Lady of Loreto community also is very exciting.
2. What challenges do you face at your school?
Our school struggles securing adequate funding to hire personnel who will enhance and aid in student success. While our teachers have done an incredible job creating an educational atmosphere that supports the success of our future leaders, much more needs to be done. We also face the challenge of locating funds to grow our technology assets to increase the ratio of computers to students.
3. What challenges do you face regarding enrollment?
Additional funding would be a tremendous help in increasing our financial opportunities to grow our school enrollment. While we are grateful to offer some scholarships, we lack adequate funds to offset the tuition gap for families that desire to attend our Catholic school.
4. How do you help new students integrate?
We've created an ambassador program that pairs new school families with current school families. The program encourages new families to ask questions, meet other families from the community, and create a positive relationship with the school.
In the classroom, our students participate in a school-wide buddy program where students from each grade level interact with students of different grade levels. Students sit together at Mass, complete holiday craft projects together, and collaborate on regular class-to-class reading sessions.
5. What do you want most for your students? What is success for you?
Our Lady of Loreto Catholic School strives for student success in all aspects of life. We form them in becoming faithful disciples today with an authentic love and fidelity to Jesus Christ and His Church, we equip them in becoming strong leaders to have a positive influence on the world around them, and we challenge them in becoming lifelong learners to use their knowledge and wisdom for their benefit and for the good of others.